Lobster Rolls for Lunch
OK, let's get back to basics. The first piece I ever put up on the web (back in '00) was devoted to lobster rolls and those pages are still the most-popular section of this site by far. It's not something I blog about much, however, but lobster rolls formed the highlight of this weekend, sooooo...
Back in May, I wrote about hearing Cal Hancock of Hancock Gourmet Lobster inteviewed by Jim Coleman on A Chef's Table. Her company makes a variety of lobster products, including a lobster roll, which you can order online. This we did at our earliest opportunity, and four of us gathered on Saturday afternoon to partake. I'll let the pictures tell the story.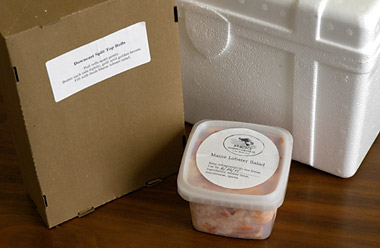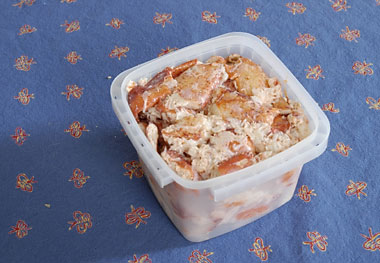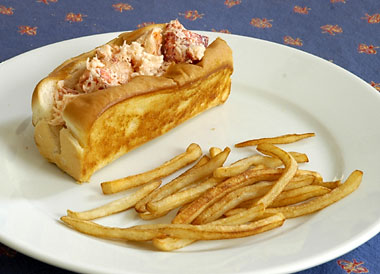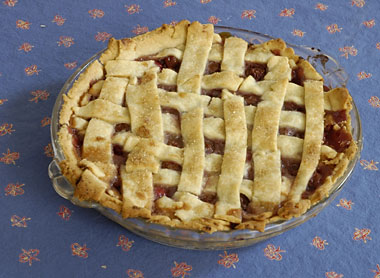 I'm sure you're sick of hearing about lobster rolls, but for those still reading, there's more! I keep up with lobster roll doings around the web with a Google Alert, which, um, alerted me to two interesting articles about lobster rolls in New York last week. One was an article in the Village Voice surveying a handful of Manhattan lobster rolls. Another was from the food blog "The Food Section" highlighting a visit to New York by French food blogger Clotilde Dusoulier who enjoyed her first lobster roll at Pearl Oyster Bar. Even though New York is only two hours away, I've never had a lobster roll there. Really got to do something about that....